Yoga & Pilates Teacher Training Programme
Yoga Teacher Training at Adapted Yoga and Pilates
The Adapted Yoga and Pilates Yoga Teacher Training Program in Christchurch focuses on community development through individual development.
Our mission is to share our knowledge and passion for Yoga and authentic Vedic philosophy, to prepare you to be able to accept the responsibility of Yoga and to pass it on confidently and gracefully. We teach Yoga without any alteration to its essence, so you can be more adaptable with your teaching and your journey with yoga.
Our goal is to guide you towards the practice of Yam and Niyam as a way of life and to help you to find balance and peace in life. This program is a journey of personal growth that furthers your own practice on a physical, mental and spiritual level.
We are excited to offer our new modularized Adapted training system. This system allows an opportunity for you to train in the facets most of interest to you and your current ability.
These modules are designed so that they can be completed separately for CPD (International Yoga Alliance and/or REPS), solely personal development, or if completed together 2 qualifications of; 200hr RYT Yoga Alliance and NZQA Level 4 Freestyle Group Exercise in Mindbody.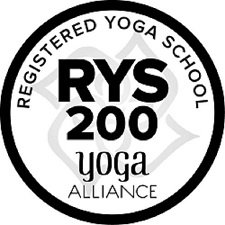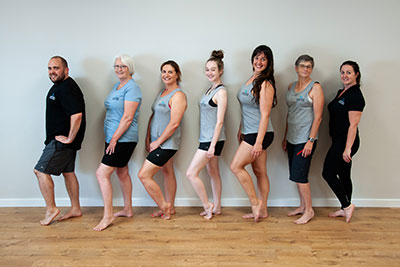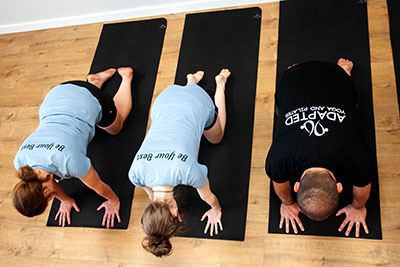 What our students have to say
"Adapted provide a great teacher training program. Experienced teachers that support you throughout the whole journey. A comprehensive mix of philosophy and physical learning to help you feel fully prepared and confident as a new teacher."
We received continuous guidance, feedback, and reassurance. Their honesty and empathy made us all feel very safe to make mistakes, and to accept negative feedback without feeling bad. They provided us countless opportunities to practice our skills in our educational classes, workshops, and classes with Yoga students. They also prompted the Yoga students to provide us feedback as Teacher Trainees, which I found to be invaluable​."
"Tilak is a very good teacher trainer. He has decades of hands on experience, he has a deep understanding of the human body, mind and soul. He is patient and always has time to help where he can. It was a privilege to train under him. I enjoyed the training. It was life changing. I learned all I need to start my journey as a yoga teacher."