Yoga Teacher Training
Yoga Teacher Training at Adapted Yoga and Pilates
So you want to be a yoga teacher?
We welcome expressions of interest and applications. Entry to the program is based on the maturity and committed-ness of the prospective student; it is not open on a first come first serve basis. You will also be expected to be currently practicing yoga, be it personally or with a studio.
The Adapted Yoga and Pilates Yoga Teacher Training Program in Christchurch focuses on community development through individual development.
Our mission is to share our knowledge and passion for Yoga and authentic Vedic philosophy, to prepare you to be able to accept the responsibility of Yoga and to pass it on confidently and gracefully. We teach Yoga without any alteration to its essence, so you can be more adaptable with your teaching and your journey with yoga. There is a strong focus on philosophy and Shatkarma (cleansing techniques) is emphasised.
Our goal is to guide you towards the practice of Yam and Niyam as a way of life and to help you to find balance and peace in life, as we provide apprenticeships as a community yoga practitioner after our initial education modules to ensure your ongoing development.
Although this program prepares you to be a yoga teacher it is, more importantly, a journey of personal growth that furthers your own practice on a physical, mental and spiritual level. After gaining a firm theoretical and practical foundation, you will then integrate this understanding into the art of teaching yoga. If you complete the course to our satisfaction you will achieve a International Yoga Alliance 200 hr accreditation and an Adapted Yoga and Pilates Yoga Teacher Certification.
We now offer a NZQA Level 4 group fitness specialising in yoga qualification allowing a robust training integrating western sports science with eastern philosophy. This is a never seen before training that facilitates national and international qualification in both Eastern and Western views of group based Yoga. With both online and face to face based training.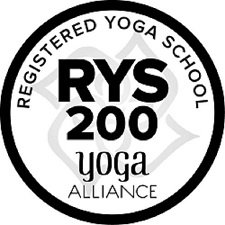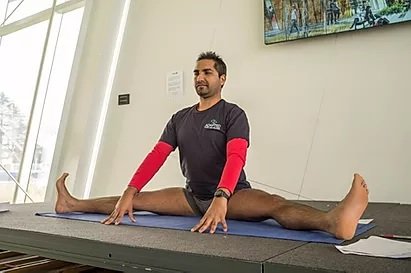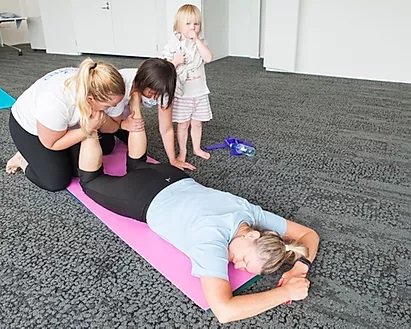 So what makes us different?
The course will guide you through correct and sufficient knowledge of yoga, yogic philosophy, proper teaching skills and enough practical training to teach others with ease and confidence. We will provide post-course support; we offer this to all of our students. Our teachers can be contacted directly throughout the course and in the future; we will work with you and support you throughout your ongoing Yoga journey.
Please note that there are job opportunities available for the right students after completion of the program.
What you will be learning?
Asana
A solid foundation on the principles and practice of Asana, which includes introduction to basic Asana and their therapeutics, including injury prevention and management.
Pranayama
Understanding the principles and practice of life force (Prana).
Yoga Philosophy
History and philosophy of Yoga with a focus on the Baghavad Gita and Patanjali's Yoga Sutras, and basic Sanskrit pronunciation and chanting.
Anatomy and Physiology
As it pertains to yoga.
​Teaching Methodology and Practice
Principles of teaching, including sequencing, adjusting, assisting, demonstrating, and instructing in a clear and engaging manner. These will be taught through practice teaching with simulated classes of various formats from one-on-one to group classes.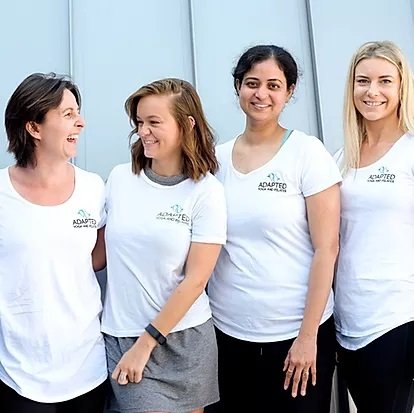 Get in Touch About the Next 2020 Intake
We are currently taking applications for our 2020 programme!
This programme will begin with a 3-night Intensive followed by group training every Sunday at Homebase on Yaldhurst; 8am-6pm for 12 weeks Your apprenticeship as a community Yoga Teacher will begin after this and will run 8+weeks (duration dependent on the trainee's requirements). The apprenticeship will include teaching, assisting and demonstrating two classes a week with your teaching mentors and will include different teaching situations to deepen your knowledge and experiences on a very practical and supportive level.
Expectations
We expect that you practise daily throughout your training and provide resources and unlimited free classes to support you with this. Payment is expected in full prior to the beginning of the course.
Each programme has strictly limited numbers; the next programme has a maximum of eight spots available.
To find out more or secure your space in our next programme please click the button below.
What our students have to say
"Tilak and Rebecca are really supportive, both during the training and outside the training. So any questions or anything they are both really approachable."
"The course is not just learning how to instruct people to do yoga; it goes profoundly deeper. A lot of it comes down to imrpovement of the self, self-realisation and appreciation of your role in society…."
"I would thoroughly recommend the course, but only to people who are genuinely commited to the journey, and not just a means to an end."