Feel stronger, more flexible and relaxed.
Imagine consistently feeling calm, confident and connected. That feeling where you are physically and mentally free. The freedom of energy, mind and body.
Adapted Yoga and Pilates is about you. Your time, your location, your goals, your challenges. Imagine a place that asks what you want, and listens. Then delivers above and beyond.
Welcome to Adapted.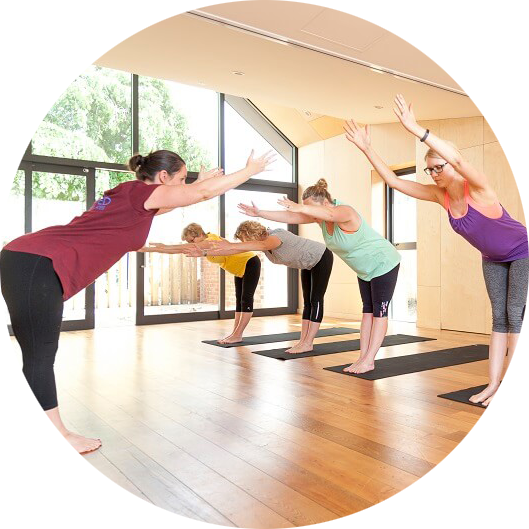 Live Online Classes plus three locations around Christchurch, for everyday people
Do you feel like you don't 'belong' at a Yoga or Pilates class? Here at Adapted we are all everyday people – no matter your size, shape, gender, age, flexibility or ability. Just normal people, trying to get better and having a laugh while we do it.
Adapted have three different yoga and pilates class locations around Christchurch that cater for all levels of ability. We also offer live online classes that can be done from anywhere, and are also kept small so we can still personalise and adapt each class to the participants. We personalise classes to each individual, whether the class is in person or online.
Imagine booking a class at any time or venue that suits you and it will be the right fit for you. Mats and equipment awaiting you. Your classes, your way. More classes and more awarded than anywhere else in the country.
Best value, best service, become your best.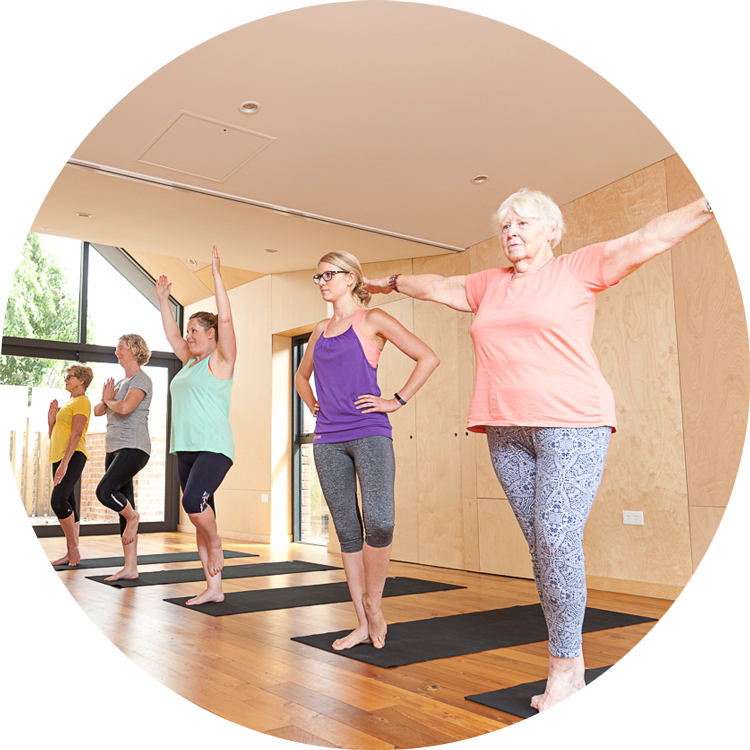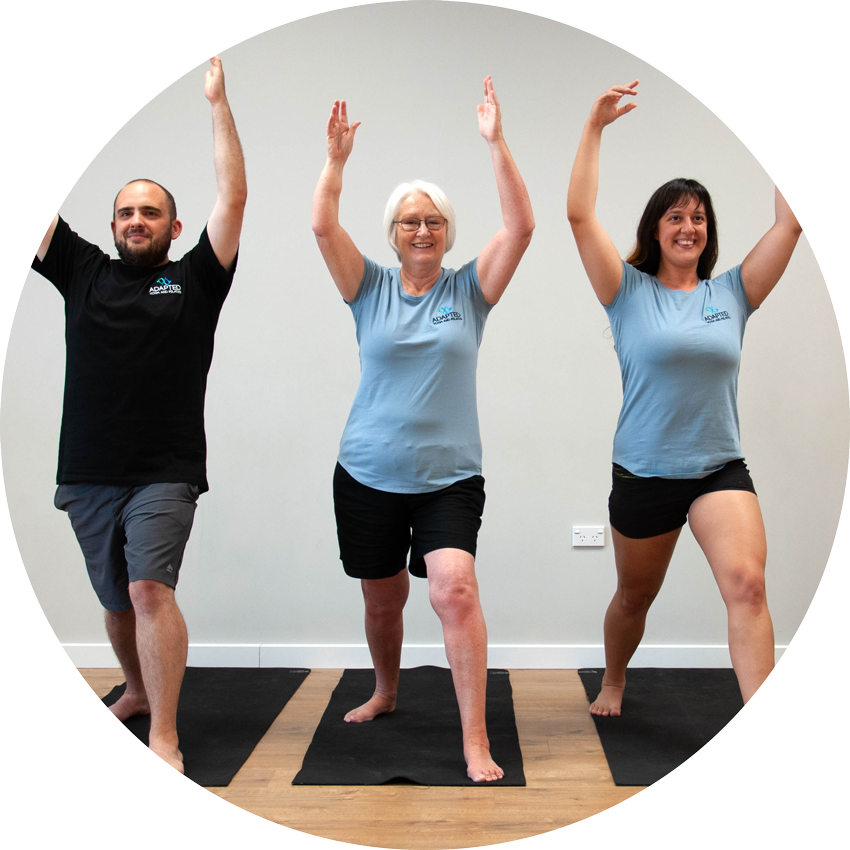 What Our Community Are Saying
"Their energy is contagious, they really want to help you be your best. Adapted have given me the confidence to attend other yoga classes, apart from theirs. They have an open mind and an open heart."
"I really enjoy all the classes. The teachers are engaging and provide challenging but achievable classes. It is a warm and welcoming environment."
"I love all the teachers and styles its so broad and versatile. I've gained in strength, flexibility, mobility, balance and general mood improvement since I've been going. and my posture has improved heaps."
"I can't rate them highly enough. I recommend them to everyone. I go because I need to, due to
hip issues, but love the genuine warmth and caring that comes with the yoga instruction."
Ready to Become Your Best?
Our Yoga and Pilates classes enable everyday people to become their best. We work for you. What you want and what you need, on and off the mat. If you want a community that not only understands but cares for you, then Adapted is the family for you.