Our Yoga & Pilates Classes
We personalise and adapt all our classes to each individual, for all levels and abilities. We have classes in multiple locations around Christchurch, as well as live online classes.
Pilates Classes, Yoga Classes: Your Way
We personalise classes to each individual, whether its in the studio, or online.
Imagine booking a class at any time that suits you and it will be the right fit for you.
Suitable for all levels and abilities, from beginners to advanced.
A friendly, professional teacher awaiting you.
More classes and more awarded than anywhere else in the country.
Best value, best service, become your best.
Classes for everyday people
Do you feel like you don't 'belong' at a Yoga or Pilates class? Here at Adapted we are all everyday people – no matter your size, shape, gender, age, flexibility or ability. Just normal people, trying to get better and having a laugh while we do it.
Our mat classes are a mixture of different forms of Yoga mixed with Pilates principles. Each class is completely different and is specified to the participants' needs. We keep our class sizes small to ensure as much one-on-one instruction and individualised help as possible.
Classes are relaxed and fun with more focus on ensuring the movements are adapted to our participants rather than the other way around. We know it sounds strange going to a group class and having your needs catered to, no matter your experience, strengths, weaknesses and goals. This is what we do best!

I'm a Beginner…
Yes, we have a class for you!
All our classes are adpated to your needs, whether you're a beginner or an expert.

I Have a Penis…
Yes we have a class for you!
We have a growing male membership, and would love to see you.

I Feel Old…
Yes, we have a class for you!
We have a great range of ages in our classes, with the normal age range between 35-75. So whether you feel young or old, you are welcome.

I'm Feeling Really Stressed Right Now…
Yes, we have a class for you!
Yoga and Pilates is great for managing stress and anxiety. Take some time for you and book a class.
Love Yoga? Love Pilates? Or Ready To give it a go?
The benefits of joining Adapted Yoga & Pilates
When you join a class with us, you get much more than a Pilates class, or a yoga class. We offer wellbeing assessments when you sign up so we can get to know you and what your goals are, and you get free access to our full home library. We have a dedicated Facebook community group where you can get tips and advice, and more. We are a community who look after each other on AND off the mat.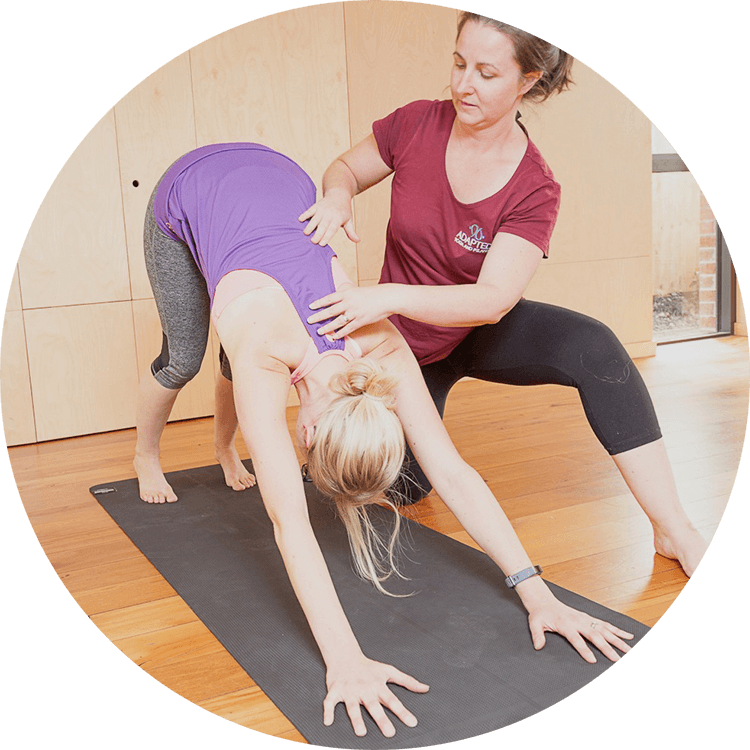 What our students say about our classes
"I really enjoy all the classes. The teachers are engaging and provide challenging but achievable
classes. It is a warm and welcoming environment."
"They care about their clients and make sure everyone is safe and comfortable to practice."
"I just love coming to classes. I feel valued and everyone is so friendly."
"Engage with you as an individual, with lots of positive encouragement to challenge yourself, leaving each class feeling FABULOUS :-)"
"Adapted are awesome and really live up to the name, they adapt to suit people and their
requirements."
"They care about each individual client and are truly 'adaptable' in their approach to teaching."
"Warm welcome and support offered to all ages and abilities- very inclusive culture."
"All instructors are well trained, genuinely caring, and able to adapt a position or routine to work for anyone and everyone."
Ready to Become Your Best?
Our Yoga and Pilates classes enable everyday people to become their best. We work for you. What you want and what you need, on and off the mat. If you want a community that not only understands but cares for you, then Adapted is the family for you.