Hi I'm Lisa, I've been part of the Adapted family for over 2 years now – first as a student, then as a teacher trainee, and now as a teacher. Yoga is a central part of my life and is very important to me. It grounds me, brings balance into my life, and helps me physically, mentally, and emotionally. That's why I became a yoga teacher – so I could share my passion with others. Outside of yoga I have an amazingly supportive husband, and 2 beautiful daughters. I also work full time as a business development manager for a healthcare company.
Life is busy – but I love it. Family and friends are also important to me, and I enjoy spending time together having fun, laughing lots, and creating lifelong memories. I enjoy reading, gardening, and being outdoors – but also taking some downtime just for me to re-centre and re-energise because I believe if I'm the best I can be for myself, then I'm the best I can be for others.
I'll be teaching a mix of online and studio based classes, and I'm really looking forward to seeing you on the mat. Namaste.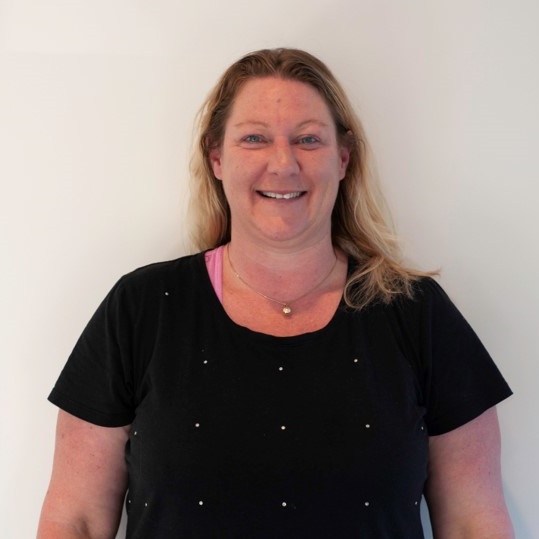 What our community have to say about Lisa
"Lisa is a newly qualified yoga teacher and offers awesome creative stretch and strength building classes throughout the year. I believe she facilitates challenges for the more experienced to the beginner and all those in between. She is dynamic, supportive and empowering to all. She so deserves this award through all the hard work and scaffolding to ensure everyone develops their own best practice. "
"Thanks Lisa, a good session to start with after 3 weeks away."
"Just did a class with Lisa at Rolleston. It was fantastic and I loved the background music. All the teachers I have had a superb and I really enjoy my sessions. Thank you so much."
"I really loved the class. I was very nervous about getting the iPad & tv screen all sorted so it was a relief that it all went. I will be more relaxed next time. I felt happy with what I could do and follow the instructions. I felt very welcomed too."
"Lisa made me feel heard and respected, loved the way she had us hold poses and made time for me after class – exercises she gave me feel good."
"Lisa really looked after me, great job making it adaptable for me without making me the center of attention."
"Lisa is such a star, I love her classes. When I had an issue yesterday she really looked after me so well in class and even drove me home (over 10km away from the venue) Thank you so much!- Well done Lisa you certainly went above and beyond."