I am Rebecca the founder of Adapted.
I just want to make it easier.
Easier to move, easier to live, easier to perform, easier to be.
I grew up watching and living how hard it is to live.
I am growing up knowing that it can be easier.
I want to share this.
Yoga and Pilates are designed to make life easier.
I want it to be easy for you to access this.
I am Rebecca, I have seen so much disease, discomfort and disuse. I have seen how it kills, how it hurts and how it drags even the best people down.
I have survived.
I want things to change.
After decades of working in an industry designed for wellbeing and watching how much it actually hurt people, I wanted change. In 2013 after years of being hindered rather than helped we had our miracle baby.
It was time.
Adapted started in our garage- it wasn't pretty, fancy and to be honest it didn't even smell nice. What it did have was love, laughs, care and a complete and utter focus on each and every students' needs and goals. It was focused on creating a place of safety, results, fun and support.
I asked myself if I was a client turning up to yoga, what would I expect?
What would make my experience remarkable and went about becoming the very best.
I know our clients want to be treated as individuals, they all have their own dreams, goals and desires, they all have their own capabilities and restrictions and that is why every class structure ensures that everyone will benefit no matter what body shape, experience in yoga or flexibility that they currently have.
8 years later and we are the leader- changing the health and wellbeing industry in NZ one day at a time. Our system of health and wellbeing focuses on creating the best results and experience for everyday people that want to be better using our Adapted Yoga and Pilates methods. We work with individuals, teams and also train and mentor others to be able to share our passion to help everyday people become their best.
The ripple effects of flexibility, strength and relaxation for you creates not only a better and easier life for you, it improves everything around you.
Namaste x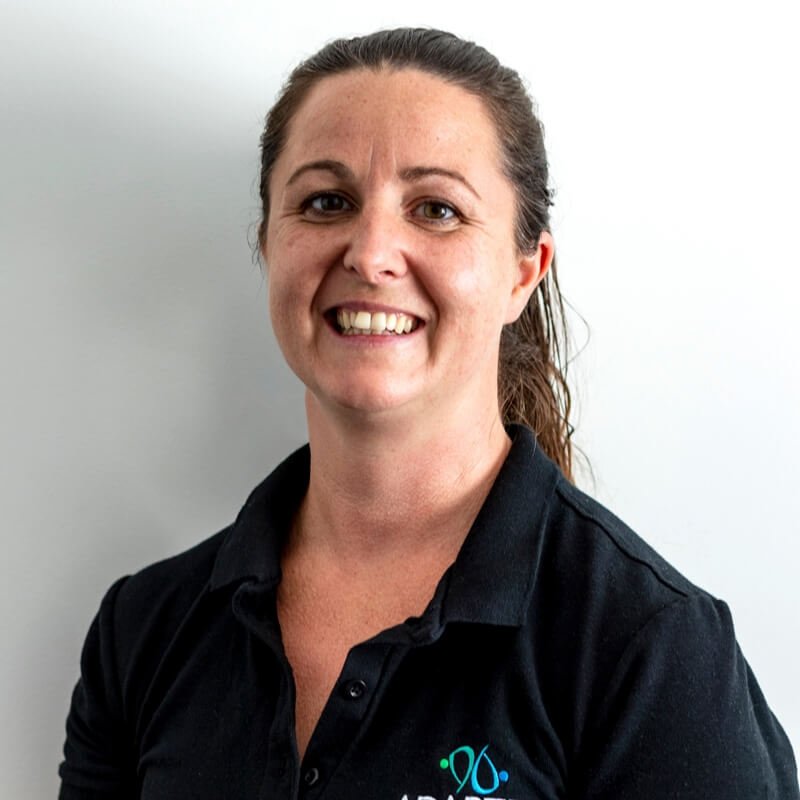 What our community have to say about Rebecca
"I have known Rebecca since the first days of Adapted when we were in her garage…her professionalism has been stedfast and her resolve to make us the best we can be has been her constant. She is fun, caring and always seeking ways to better the business and her care of people around her."
"Rebecca challenges me to expand my awareness of what I can achieve. I feel empowered in her classes and it is a great feeling."
"My Sales Team really enjoyed the session with her and the common sense advice that she gave us. She brought a lot of energy to our room – and we certainly enjoyed her sense of humour. The team thought she should be a stand up comedian! Most importantly we all came away believing that we could make some simple changes in our days to make us more healthy.
We have a range of ages – 35-62 and for Rebecca to get all of us on the floor stretching and challenging ourselves was awesome. We all came away with a set of stretches that we can do quickly and easily …. Along with a new appreciation and acceptance of our double chins. The nutrition advice was great and easy to follow with some nice simple tips and tricks. Thank you very much!"